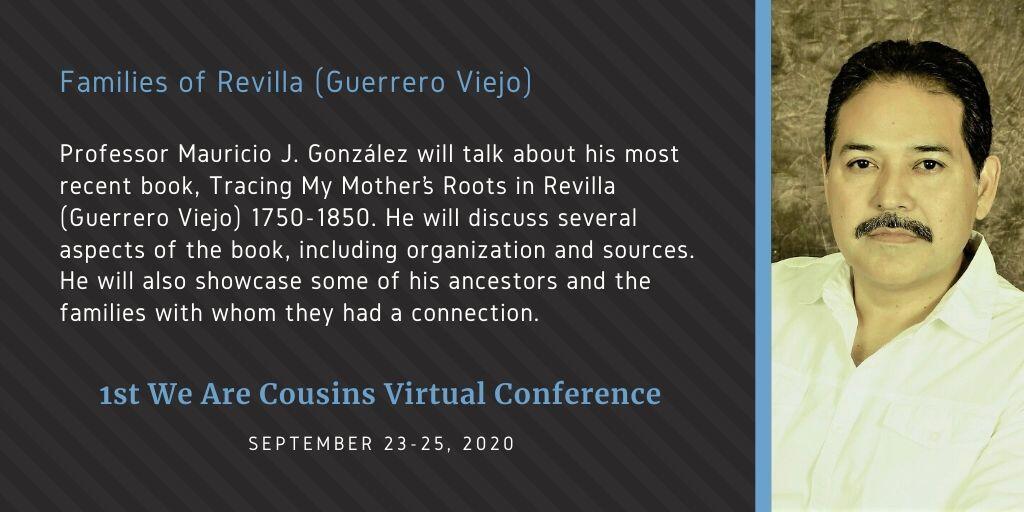 Author and professor Mauricio Gonzalez will be a speaker for the 1st Annual We Are Cousins Virtual Conference this coming September 23-25, 2020. In this post you can read more about him and what he will be presenting.
About Mauricio Gonzalez
Mauricio J. González is a professor at Laredo College. He is also a genealogist and author. He has written and self-published five books on his family history. Last year, he presented at the annual Texas Hispanic Genealogical and Historical Conference in Dallas.
Presentation Information
Title: Families of Revilla (Guerrero Viejo)
Summary: Professor Mauricio J. González will talk about his most recent book, Tracing My Mother's Roots in Revilla (Guerrero Viejo) 1750-1850. He will discuss several aspects of the book, including organization and sources. He will also showcase some of his ancestors and the families with whom they had a connection.
Read About Other Speakers