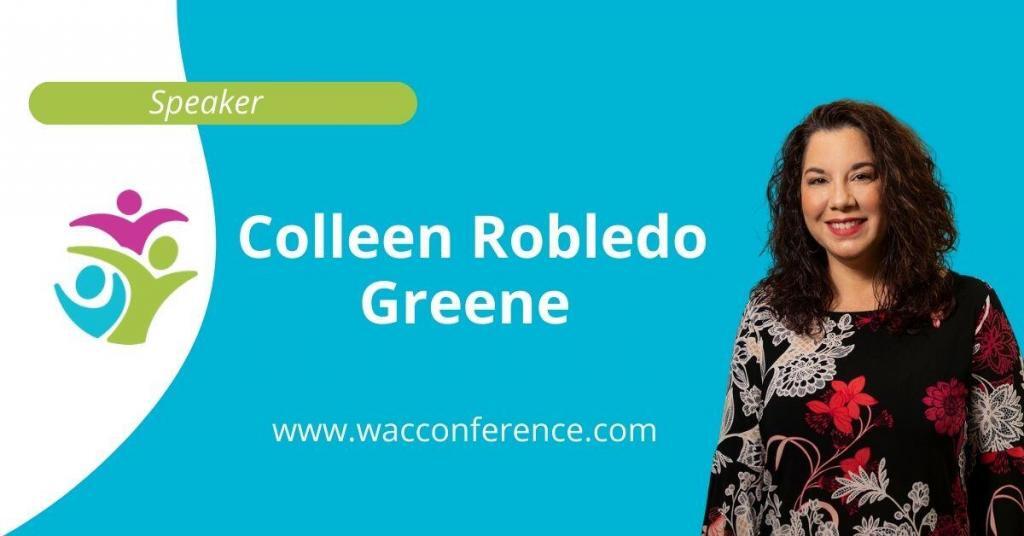 Colleen Robledo was a speaker for the 1st and 2nd We Are Cousins Virtual Genealogy Conference. In this post you can read more about her and about her presentations.
About Colleen Robledo Greene
Colleen Robledo Greene, MLIS, is an academic librarian and college educator. She is a nationally recognized speaker specializing in Mexican and Hispanic research, methodology, libraries and archives, and technology. She also teaches a graduate-level genealogy university course. Colleen has been researching her family history since 1997.
Archived Presentations
Title: The Academic Library: An Untapped Resource for Family History Research (presented on the 2nd WAC Conference)
Summary: Academic libraries provide access to digital and physical collections, and specialized research services that are relevant to, yet often overlooked by, genealogists. This presentation will take the mystery out of academic libraries, while highlighting materials that are particularly relevant to researching our Mexican ancestors. Watch Presentation
Title: Taking a Closer Look at Immigration Records for Your Mexican Ancestors (presented on the 12nd WAC Conference)
Summary: Did your Mexican ancestors immigrate to the United States in the 20th century? This period of history witnessed significant waves of Mexican immigration to the U.S., both permanent and temporary. The types of immigration records introduced or refined during this era, provide a wealth of information. Watch Presentation
Title: Improving You Research with the Genealogical Proof Standard (GPS) (presented on the 1st WAC Conference)
Summary: The GPS is the recognized standard for ensuring accurate research. This standard is not just for professionals. It is for any family historian who wants to make sure that the facts you have collected and conclusions you have reached are correct. Learn the GPS following a Mexican case study. Watch Presentation
Read About Other Speakers