Dr. Carolina Castillo Crimm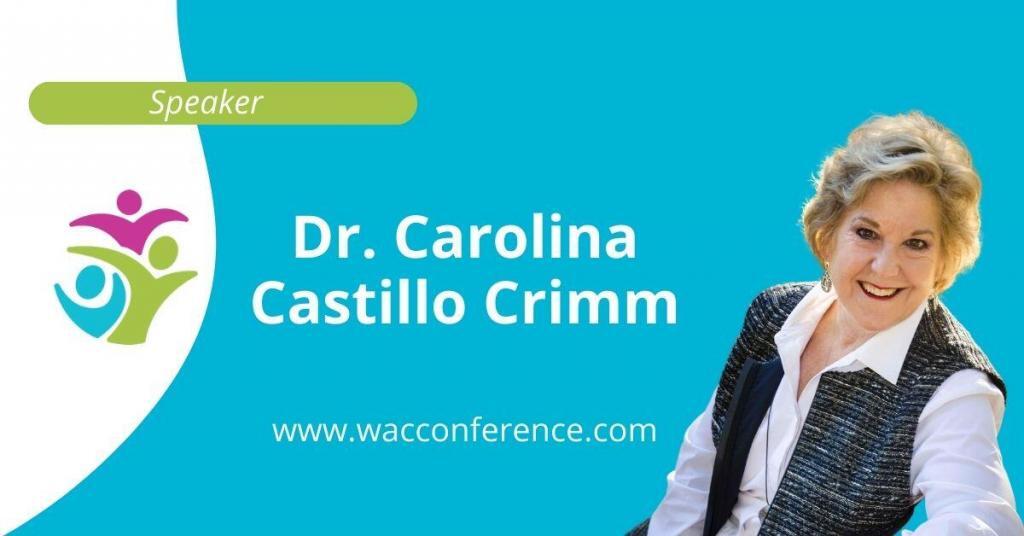 Speaker and Author Dr. Carolina Castillo Crimm was a speaker on our 1st Conference and also the Keynote speaker for the 2nd Annual We Are Cousins Virtual Conference. In this post you can read more about her and her presentations.
About Dr. Carolina Crimm
Dr. Carolina Castillo Crimm is a native of Mexico whose father's ancestors came to Texas from New Spain In 1792 while her mother's family arrived in New England in 1632. She holds degrees from the University of Miami, Texas Tech and the University of Texas where she studied under Dr. Nettie Lee Benson. She has taught history for forty years on the both the high school and university levels And is now retired as a Professor Emeritus from Sam Houston State University. She is currently offering Historic Tours of Texas for small groups in her party van, the Joye Mobile. She lives in Huntsville with her husband,Jack and their three dogs.
Archived Presentation
Title: Keynote Speaker: Tejano Survival (presented at the 2nd WAC Conference)
Summary: In this presentation Dr. Carolina Castillo Crimm talks about "Tejano Survival: Three Generations of Tejanos - 1792 to 1965". Watch Presentation
Title: The Impact of the De León Family in Texas (presented at the 1st WAC Conference)
Summary: Martín de León and his wife Patricia de la Garza were instrumental in founding Victoria, Texas and creating a family in Texas which still to this day has impacted the state. Their story is one of survival and overcoming adversity. Watch Presentation
Read About Other Speakers