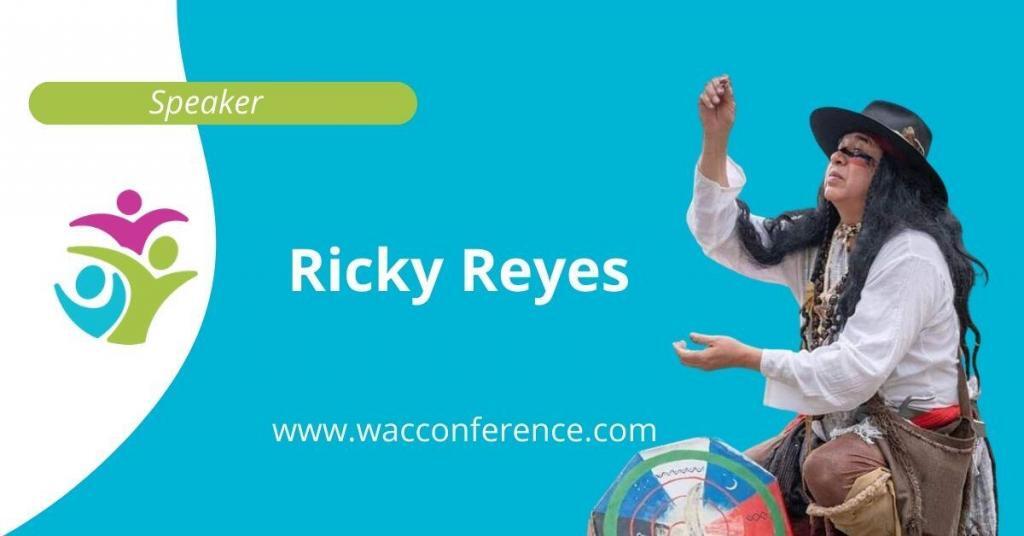 Ricky Reyes will be a speaker for the 2nd We Are Cousins Virtual Genealogy Conference this coming September 15-17, 2021. In this post you can read more about him and what he will be presenting.
About Ricky Reyes
Mr. Ricky D. Reyes RA, is a Texas Registered Architect and Retired Multi-million Construction Project Manager. Continuing his Native American family roots as Mestizo Shaman (Curandero) & Herbalist, has authored "Texas First: Prayer - The Four Directions Prayer." As Historian, mastered Genealogy, Archeology, Anthropology, Ethnology and Astronomy. Artisian in: Metal Sculpture, Film Director / Producer and Actor; Texas History Re-enactor. He has presented at several conferences plus the San Antonio Tricentennial Tejano Genealogy Conference; had an Audience with Pope Francis at Vatican City.
Presentation Information
Title: Water is Memory - Native American Genealogy
Summary: Who has these Native records? Why can records not be found? In the Native American Universe, the world and its elements are sacred. You have the answers. Water, your key element in your blood is the answer.
Read About Other Speakers