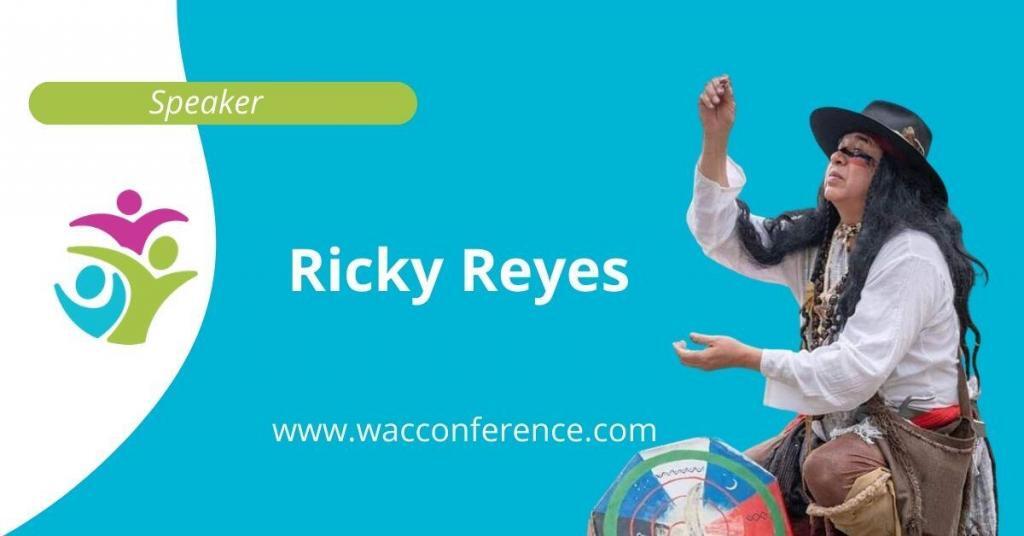 Ricky Reyes will be a speaker for the 2nd We Are Cousins Virtual Genealogy Conference this coming September 15-17, 2021. In this post you can read more about her and what she will be presenting.
About Ricky Reyes
Ricky Reyes is a Native American – Mestizo Shaman (Curandero); Herbalist; Speaker, Yogi; Metal and Photography Artist, Film Producer and Actor; Texas History Reenactor, Archeology, Anthropology, Ethnology, Astronomy and Astrology. He has presented at the Tejano Genealogy Conference; had and Audience with Pope Francis at Vatican City, and San Antonio Tricentennial Genealogy Conference.
Presentation Information
Title: Native American Genealogy
Summary: In his presentation Ricky Reyes will discuss on who has records? Why can records not be found?
Read About Other Speakers