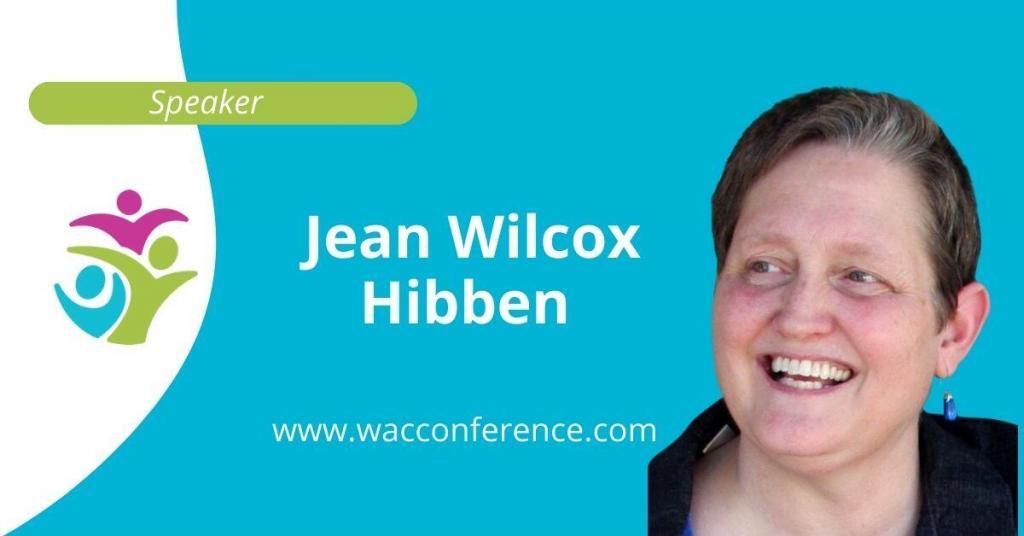 Dr. Jean Wilcox Hibben will be a speaker for the 5th We Are Cousins Virtual Genealogy Conference this coming March 22-24, 2023. In this post, you can read more about her and her presentation.
About Jean Wilcox Hibben
Jean Wilcox Hibben is a National speaker/author. A Member: NGS, APG, DAR. Retired speech professor with Doctorate in Folklore; Masters in Speech and has a DBA as Circlemending.org. She is also a columnist "Aunty Jeff," Jefferson County, NY Gen. Soc. bi-monthly publication. President of the Corona Genealogical Society and Past-president: So. Cal. Chapter, APG. She is also a former director of Corona, CA FHC.
Scheduled Presentation for 5th WAC Conference
Title: Cross-Referencing Letters & Postcards with Documents & Photos
Summary: Many family historians, especially those considered "the person in the family to get it all," find that family correspondence can be used to fill in the gaps in documents, photos, and other resources. How these are cross-referenced, including citing the ephemera, with other evidence is our target.
Past and Archived Presentations
NOTE: The following presentations can only be viewed for 60 days after each conference if you purchase the Gold Pass. Or all year if you purchase the Platinum Pass.
Title: Seeing through Both Sides of the Eye: Critical Thinking about What is being Viewed (Presented at the 3rd WAC Conference)
Summary: When we typically examine evidence, we rely on what we physically see; but what are we really viewing? The need for critical evaluation and application involve the "other side" of the eye: the brain, and our objective thinking about, and perception of, what we see. Watch Presentation
Title: Applying the Principle of 3 to Genealogy Research (Presented at the 2nd WAC Conference)
Summary: Things seem to happen in groups of 3. Whether the 3 brothers are in a fairy tale or a family story, we like that number. Similarly, when 2 pieces of evidence are contradictory, a third piece may help break the tie. Good research requires more than one item of documentation. Watch Presentation
Read About Other Speakers