Henrietta Martinez Christmas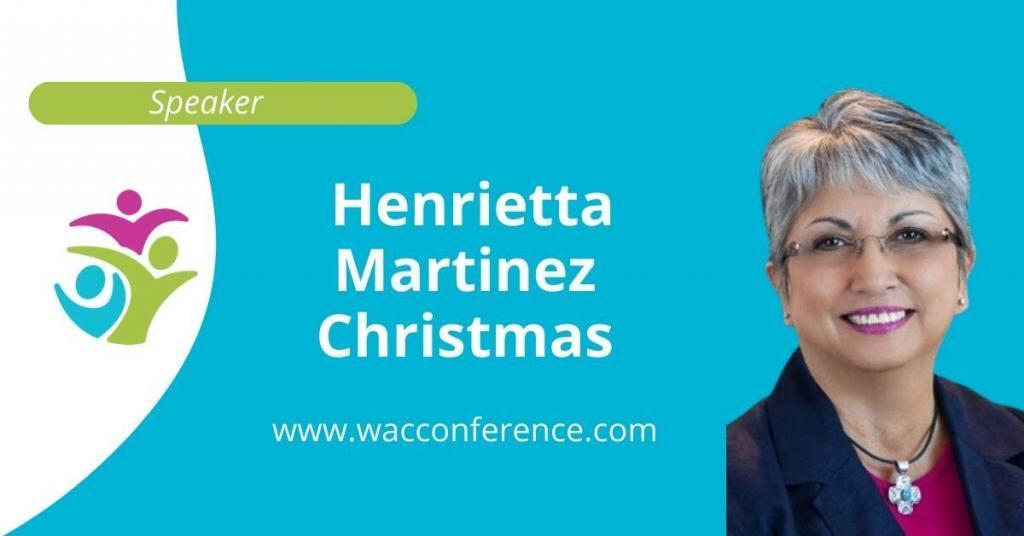 Henrietta Martinez Christmas will be a speaker for the 2nd We Are Cousins Virtual Genealogy Conference that took place on September 15-17, 2021. In this post you can read more about her and her presentations.
About Henrietta Martinez Christmas
Henrietta M. Christmas, a well-known and respected genealogical speaker has given presentations on topics related to Hispanic/Southwestern research. Engagements include keynote - New Mexico Genealogical Society, Santa Fe Trail Association, featured at annual conferences: Texas Genealogical Society, DAR and BIA-International Conference, Legacy Family Tree webinars and an instructor at SLIG.
Archived Presentations
Title: Women in Colonial Spain
Summary: Women in colonial Spain retained their identities, names and rights to their involvement in land deals, purchase homes, trade for goods and even fulfill their dying wishes. Learn how to research Women using many types of records and develop a better understanding of their roles in Spanish Colonial Society. Watch Presentation
Title: Utilizing Timelines in Your Research
Summary: Does your family tree have parents younger than their children, ancestors who lived too long, or unexplainable gaps? Timelines can help keep things in research order, point out what is missing and even help break down the brick wall. Learn how a timeline can help you become a better researcher. Watch Presentation
Read About Other Speakers